Timing Revelation is happy to make available the
Radio shows replays

from The "Virtual Church for the Spiritual Unchurched"

Broadcasting by radio on Spirit FM 88.7 or by Internet at SpiritFM.ca on Sundays at 7 am and 7 pm pacific time.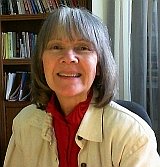 Hello, Dr. Diane here. I'm excited that you have come to this page to listen to the replays of the Virtual Church for the Spiritual Unchurched radio shows that I have been broadcasting every Sunday for over five years.
The replays are up for 5 weeks on this web site, the oldest ones being replaced with each new current shows when uploaded each week.
Be blessed and enjoy the Word of God from scriptures!
---

Current Replays available:


Show #271, Our Bible History, Part 3. We continue on the history of our Bible, this program being Part 3 of how the precious Word of God came to us through faithful servants of the Almighty God. It is so important that we don't forget the history behind it, and how we are to appreciate the background of this wonderful Bible that so many take for granted, but that we are so privileged to have still today. As broadcast a couple of years ago with minor updates.