---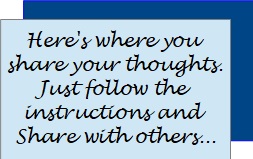 Would you like to share some thoughts on this article series
"Why Read The Book Of Revelation"?
It's easy.  Just fill out this form by simply following the directions...

---
Have some great insight about this important topic?
What went through your mind as you read this article. Do you read the book of Revelation? Why and how often? Share your comments.
Back to Articles page
Back to Home page