---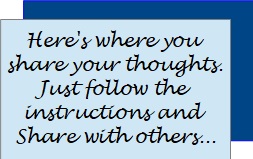 Would you like to share some thoughts on this article,
"Is this generation the last before the end of this era?"
It's easy.  Just fill out this form by simply following the directions...

---
Have A Great Thought or Story About This Topic?
Do you have a great thought or story about this? Share it!
If you decide not to comment on this page, you can go back to these pages:
Back to Articles page
Back to Home page